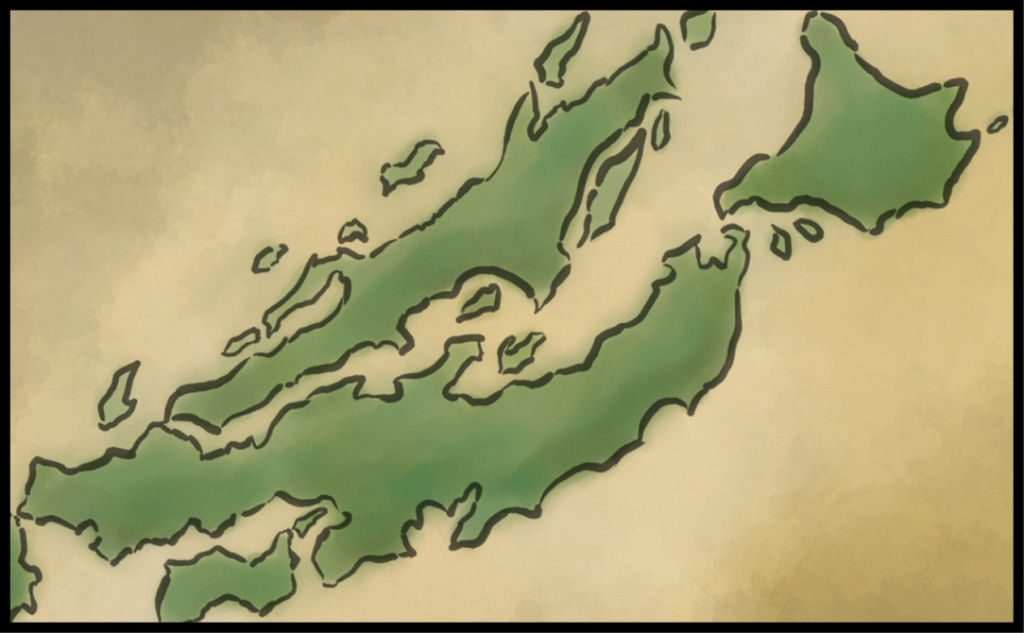 How does one go about building a setting based on the ideas of an entire culture? Culture is fluid. It is defined by, but also defines those who live within it. Does this mean it's impossible for me to make a game that's an authentic representation of Japanese culture? I would imagine there are people out there who believe so, but I would have to respectfully disagree. I believe that people make culture more than culture makes them.
All representation requires people who are knowledgeable about the source material your work is based on, even if the work is unique to you. This is why I believe this article can benefit any writer, and not just one hoping to make authentic experiences from historical or real world cultures. Just like I am attempting to make an authentic Japanese experience, someone can just as likely fail or succeed to make an authentic Lovecraftian, Ancient Greek, or Tolkien-esque setting.
The most important part of creating an authentic or accurate representation is understanding that you likely lack all the information and should go and seek it out. This is true of just about any culture or setting. Even if you are building your own universe, parts of it will still reflect things found in the real world or things someone else wrote. This means you need to inform yourself through research, but more importantly it means you should find and listen to people who identify with the culture you are referencing.
This doesn't mean you don't have any input in your own design, or that you should sacrifice everything in the name of accuracy (that is probably one of the worst things you can do). All artists have their own vision and want to express something about how they see the world. Your writing, regardless of basing, is defined by you and your own experiences. That being said, when we create for other audiences it's important to be aware of that audience and what we end up saying about them. We write about the things that we enjoy, feel passionate about, and identify with. This is why we care about authenticity—we want others to feel the same way about our work too. When we adopt another history into our own work (real world or not), we want fellow fans to identify with it too.
Even if unintentional, misrepresenting a culture can have its consequences. When we unintentionally get things wrong, highlight the wrong traits, or focus on the otherness of real people, we run the risk of disappointing our audience at best, and causing psychological distress at worst. I don't know about you, but that's definitely something I don't want to happen. This is especially important when dealing with real-world cultures because you may incidentally make a statement about people's personal identities and lives. Of course you shouldn't discount misrepresenting fictional culture or history either, doing so can easily raise the ire of fans.
There's a difficult balance to maintain here, between your vision, and the experience of your players. But that's the dilemma of all game designers, and it's a worthy challenge to engage with. This is where thinking like a game designer can really help out. Creating a good experience hinges on your ability to compromise with player (reader) experiences. A good experience should be a part of your vision, so it's a simple decision, though usually much easier said than done.
What happens when a writer unintentionally reinforces a harmful stereotype in their writing and some of their readers protest? The writer can decide that having a stereotyped character is not a part of their vision and change it all, they can decide that it's important for their character to stay exactly the way it is, or (more commonly) they can keep what elements are important to them and change their story to align itself better with the experience of the readers.
It's important to create an authentic experience no matter what you base your setting in; doing so just makes it feel more alive and real. People born in a culture have a leg up in their ability to talk about their culture. But that doesn't mean that you can't create an authentic or respectful representation. In fact, I believe the opposite, with research and knowledgeable people, anyone can inform their works and they should be encouraged to try. Culture is inherently transmitted—it is made to be shared with others.
You don't need to be born in a culture to appreciate it or talk about it. But if you don't do right by the subject you talk about, you should expect some healthy criticism. People have investment in what you say about their identity. So long as you respect your audience and listen to the people who are a part of the culture you are referencing, you should be fine. The important thing is to be purposeful with your decisions.
I didn't go into any specifics about what I did for Mysteries of the Yōkai because that would make this article too long. In the coming days, I will post the story behind my work on the setting, the rules I followed, and what steps I took to inform myself about the cultures represented in MotY.